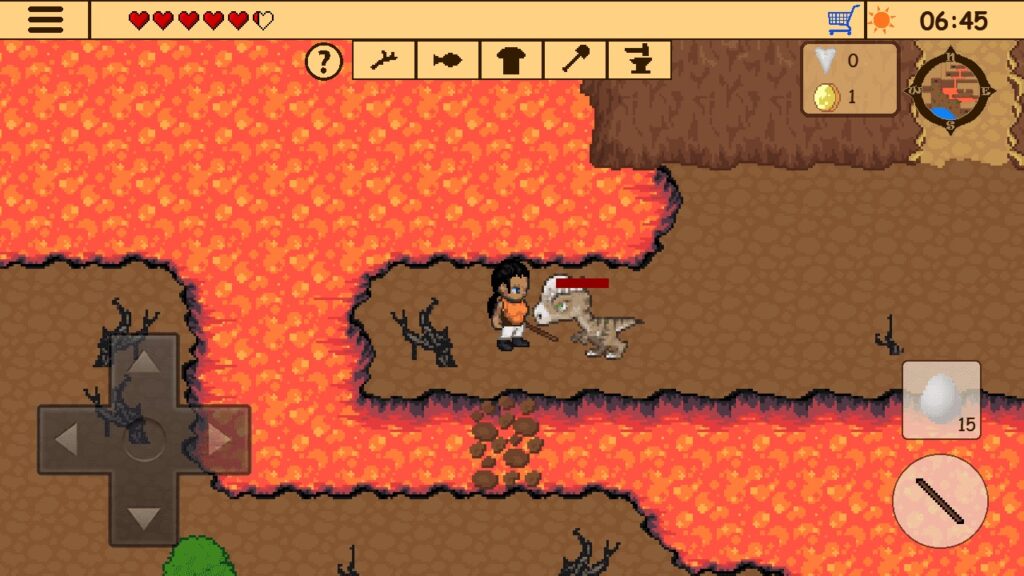 Survival RPG 3:Lost in time 2d is the third instalment in the excellent crafting-progression series, that begins with The lost treasure followed by Temple ruins. This time you switch between different time periods, foraging and mining and crafting (there is never enough rope!) to build up better weapons and armour and unlock new devices and places.
I did really appreciate the teleportation orb and helmet in this game, that made it super easy to return home instantly at any time, as well as exit dungeons. And later on you can instantly switch between time periods, which lets you pick up any life-hearts you might have missed.
The IAP is totally optional: I bought the infinite fishing fly because I'm lazy, and I bought the armour/weapon upgrade to make combat a little easier, but the game is absolutely playable and not significantly harder without these. You also don't need to have played the other games, you can play these standalone or in any order.
Features include:
7 story chapters that will teleport you through time
50+ dungeons, caverns, towns and houses\
85 crafting recipes
Multiple quests and characters to help you in your journey
Hidden items and treasures with treasure maps
Puzzles to solve
Links: