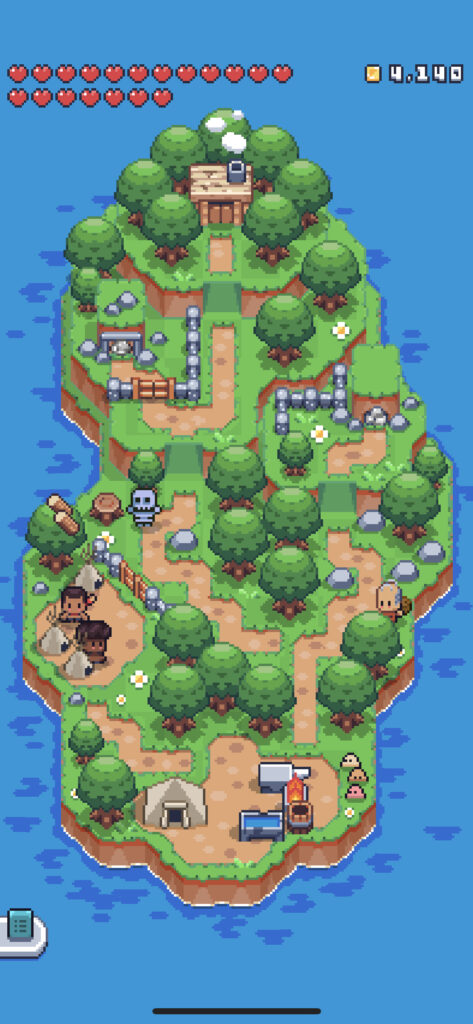 Tiny Island Survival is a wonderful little survival game, where you gather resources and gradually level-up your tools, as you progress across the island, eventually unlocking a dungeon (where resources are far more plentiful).
Shipwrecked, you wash up on an uninhabited-seeming island.
But then you notice smoke rising from the forest.
"Maybe someone lives here…"
Explore the island, advance deeper into the forest, and unravel the island's mystery.
The game has a hearts system for hp+energy: each outdoor action costs a heart and monsters can reduce your hearts, though in the dungeon it doesn't cost any energy to pick-axe chests open.
It's a one-screen, portrait-aspect game, so great for playing in short bursts.  Every so often you get a pretty generous treasure chest, which you can either watch an ad to receive or pay to remove ads.
Links:
AppStore
Official site