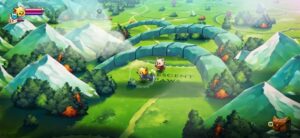 The sequel to Cat Quest, Cat Quest 2 is currently exclusive to Apple Arcade. Certain features have been added since the earlier game, including "more explosive spells, expanded weapon options, an exciting new character switch mechanic, and local co-op". You can also play as "both cat and dog".
Play as a cat-venturer as you explore a massive continent crafted in the unique style of tapestry! Relive the good old days of exploring an overworld map as you raid dungeons for epic loot, complete quests and meet the many furry denizens of this world! Cats galore!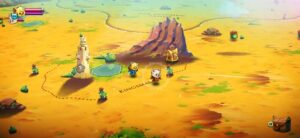 Other features include:
Brand new story set in the world of Felingard – and beyond!- All new switch and co-op gameplay. Play as both cat and dog, either alone or with a friend!
New weapons types – Master swords, staves and more to become a fur-midable fighter!
More spells bring even more furry judgement to your foes.
New passive abilities, whose attributes can be mixed and combined for endless paw-sibilities!
Exciting, and varied dungeons filled with new traps and obstacles, making every pounce into the unknown a fresh experience!
Em-bark on a litany of side quests, each telling its own story and expanding the lore and universe of CAT QUEST!
Links: