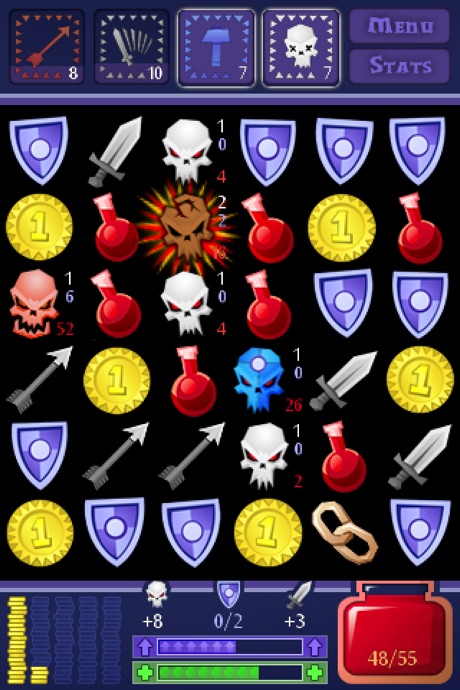 Match-3 can be a great battle mechanic for RPGs. They can also be challenging, as you race to make matches while your character relies upon you to fight the monsters ahead of them.
Great examples of this hybrid style game include:
My favourite "pure" Match-3 (not an RPG/hybrid) is Two Dots. If you haven't yet played this incredible game, you're in for a treat. There's new content every week, and it can be played 100% free.