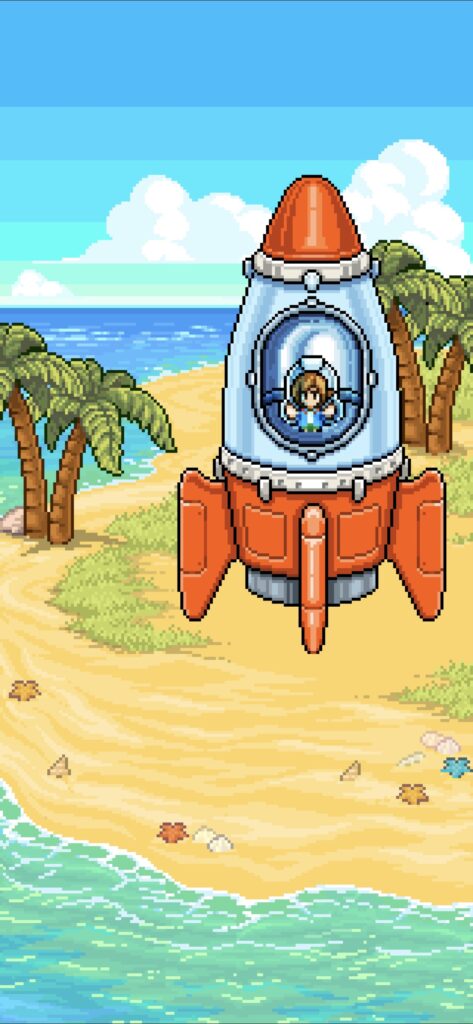 Fishing Paradiso is a beautiful retro pixel art narrative game with a fishing minigame. The RPG elements come from the different quests you can do and earning money from fishing and quests to level up your fishing rod and skills. There's no real combat or conflict as such which makes it very peaceful.
You also have a house that you can decorate with gifts that NPCs give to you. If you pay to be a "sponsor" you can get even more decorations and options.
What really makes this game, alongside Odencat's usual haunting narrative, is the art. It's so incredibly pretty that it makes it a pleasure to play.
Fishing Paradiso is quite a long game and kind of in two halves. When you've finished the Main Quest, there's about as much game play again post-game, with more fishing spots to discover, more quests, etc.
The game is free with various (good) IAP options. I paid for the Fishing Bundle which removed ads and gave me unlimited bait. I didn't bother with the IAP that lets you earn double coins (you can also watch ads to get a 2-minute coin boost) as I found that doing all the sidequests was sufficient to earn enough money to level up.
Links:
AppStore
Official site