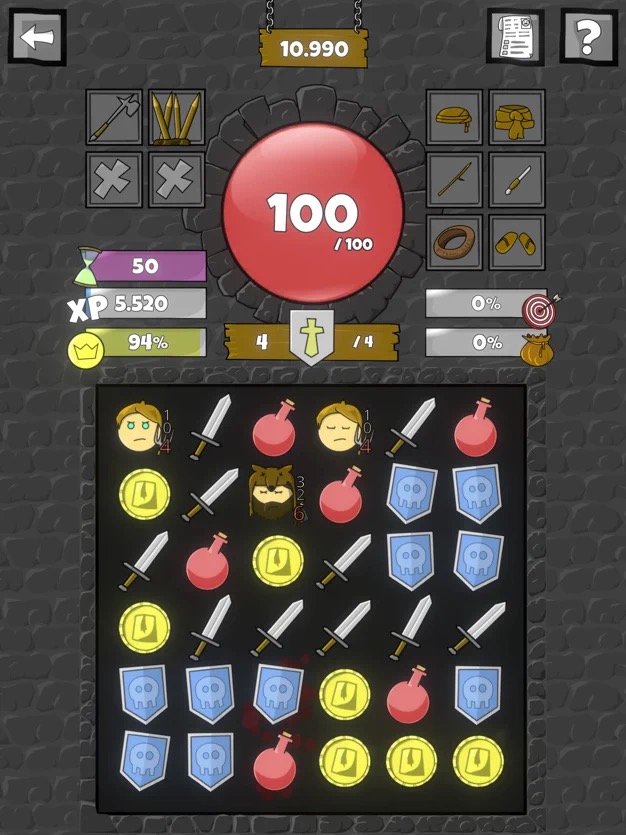 Troll Patrol is a very slick match-3 RPG. It has been compared to Dungeon Raid and will definitely be enjoyed by those who like tile/jewel-match RPGs.
Play as the last defender of the threatened troll den where vicious village people and heroes from far away castles and kingdoms knock down your door.
It does get quite tricky and you have to think strategically, and also plan for when the bosses come (by having loads of chainable swords ready).
Features include:
6 unlockable weapon types
7 unlockable playable classes
Endless waves of enemies
Over 50 active and passive skills and powerups
Over 40 event cards with multiple choices and outcomes
Over 15 quests to choose from
Improve your cave for permanent bonuses
Leaderboard and Achievements
Links:
AppStore
Official site