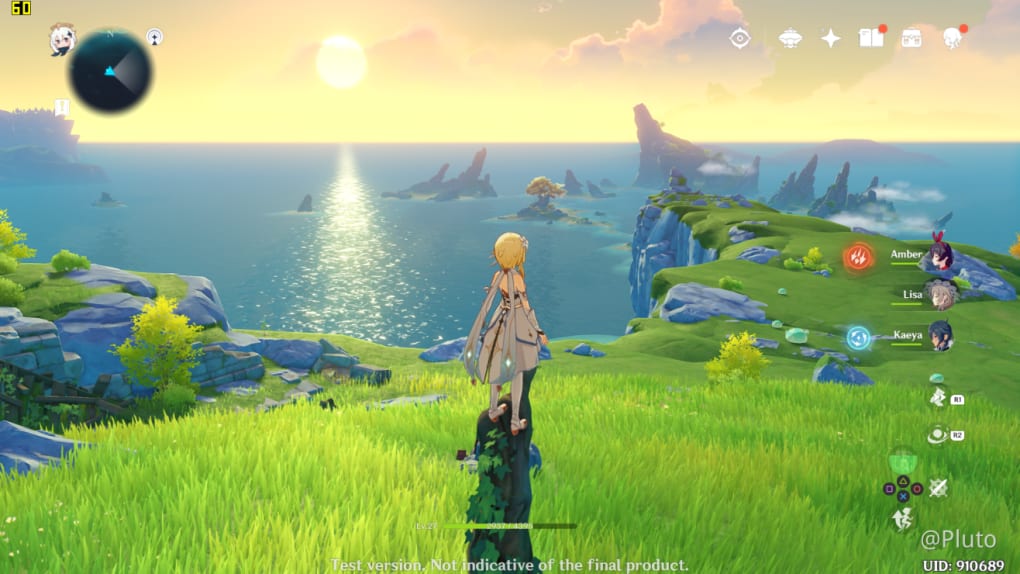 Genshin Impact is a huge, graphically incredibly impressive 3D open-world RPG, and more incredibly, it's free. To give some perspective on the quality of this game, the soundtrack was performed by the London Philharmonic Orchestra. The total development and marketing budget was apparently $100 million.
It's feature-rich, with hunting, gathering, cooking and weapon-crafting. You can run, climb, swim and glide. Each character has special skills. There are hidden chests tucked away in various locations. The combat has considerable depth with elemental skills: it's not pure hack'n'slash. There's also a built-in anti-cheat syste
There's a co-op multiplayer mode for up to four players. As you complete quests you also unlock more in-game playable characters.  The game does have IAP with gacha elements and gems, but is playable without these. Also according to Wikipedia, "a pity system guarantees that the player will receive rare items after a set number of draws".
Step into Teyvat, a vast world teeming with life and flowing with elemental energy. You and your sibling arrived here from another world. Separated by an unknown god, stripped of your powers, and cast into a deep slumber, you now awake to a world very different from when you first arrived. Thus begins your journey across Teyvat to seek answers from The Seven — the gods of each element. Along the way, prepare to explore every inch of this wondrous world, join forces with a diverse range of characters, and unravel the countless mysteries that Teyvat holds…
The drawbacks include that you need online access to play, and I frequently found that I couldn't always get into a server. The game also requires huge, regular updates which may mean you open up the game and find you have to wait for a long download/a WiFi zone to download and play.
Like many "big" games, it is arguably a richer experience to play Genshin Impact on a console. (It is also available for Windows and the PS4 and PS5). But if you don't have those platforms, it's certainly very playable even on an iPhone.
Graphically it's very much in the JRPG line: young, female doll-like characters in frilly skirts, rather than more realistic warrior figures. If you feel some unease at this continued design theme in games, particularly when "romances" are involved, you're not alone.
Links:
AppStore
Official site