Arun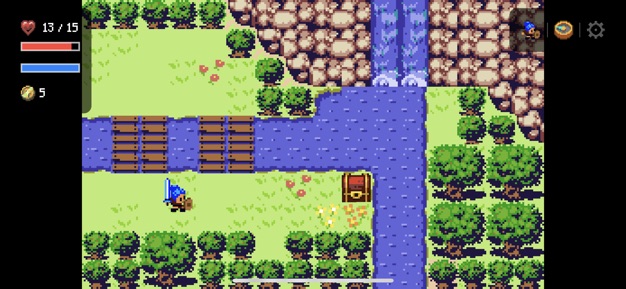 a's Adventure aims to "take you on a nostalgic trip back to the early '90s action adventure games". It has a colourful 8-bit pixel art style, and emphasises action combat combined with exploration. The dev has added "modern features" such as autosave, cloud syncing, and 120fps on supported devices. There is a penalty for death!
The player takes control of the blue haired heroine Aruna, who along with her guiding fairy is trying to stop the Dark Lord from infesting the lands with monsters.

Aruna explores the multiple landscapes of the world fighting monsters, finding secrets, entering dungeons and fighting bosses.
Features include:
combat has dash, strike and special weapon attacks
over 400 handcrafted screens that stitch together into 3 large overworld areas and 6 sprawling dungeons.
secret chests with coins to buy new gear in the shops throughout the world.
Links: