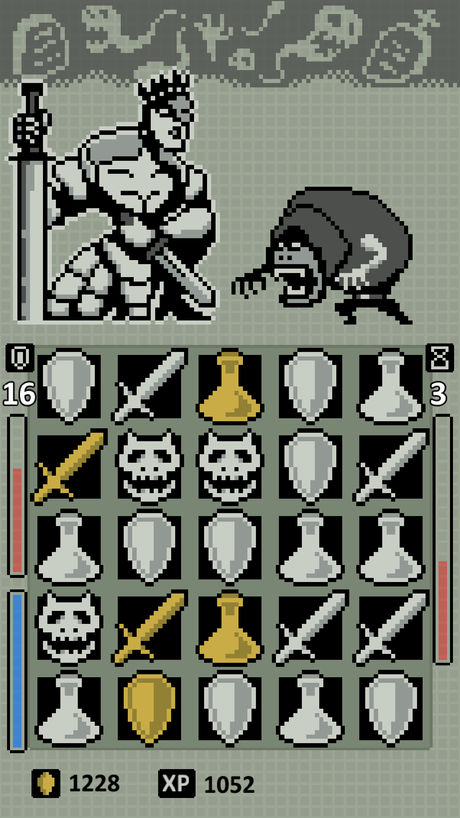 Devil Shard is an amazing match-3 RPG from Game Stew, the devs of the very popular Tower of Fortune series as well as Hell Raider. This time instead of a spinning, more "gambling" mechanic, there's a match-3 battle screen.
As with all Game Stew games, this game is feature rich. As well as choosing level upgrades (randomly selected each level up) and upgrading equipment, you gradually unlock god-like "incarnations" who have different ways of assisting in combat.
Also in the Game Stew tradition, you need to die! One of the incarnations requires three deaths before it unlocks. There's also a hidden stage to unlock after you finish the main game.
The game does have IAP (gold – you typically need quite a bit of gold in a Game Stew game to unlock later levels, however if you play enough and grind a little, you'll earn it in-game).
Links: