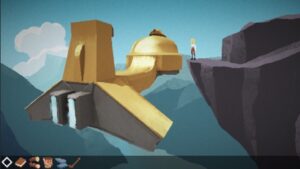 An adventure game that is so beautiful and atmospheric that I'm squeezing it in. Milkmaid is a "point-and-click" game with the unique and rather cute feature that all the text rhymes. There are some timed moments, such as running and jumping onto a spaceship, but it definitely doesn't feel like a platformer.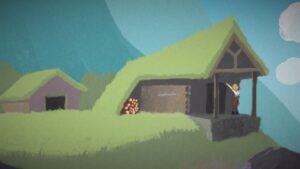 It's 1920's Norway, and you play as Ruth, a young woman who lives alone on a remote farm at the end of a faraway fjord. 
You take care of your cows and make delicious dairy products that your friend sells in the closest town. But life is hard and work is tough, and Ruth ponders: Is this really the life I want? It's noteasier when mysterious things start happening to you and your cows. And then a huge, mysterious ship descends from the skies, turning Ruth's life upside-down.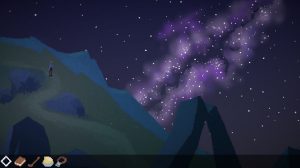 The graphics are deliberately retro, with HD touches such as the Northern Lights and Milky Way, which were incredibly pretty. Suddenly seeing the sky illuminated like that, following the fairly flat daytime sky, was spectacular.
One nice touch is that you can double tap and hold to make Ruth run, which is such a relief in these kinds of games, when you're endless going from screen to screen.
Links:
iTunes
Official site
Appunwrapper Walkthrough